Don't Slip Up on Health and Safety this Winter!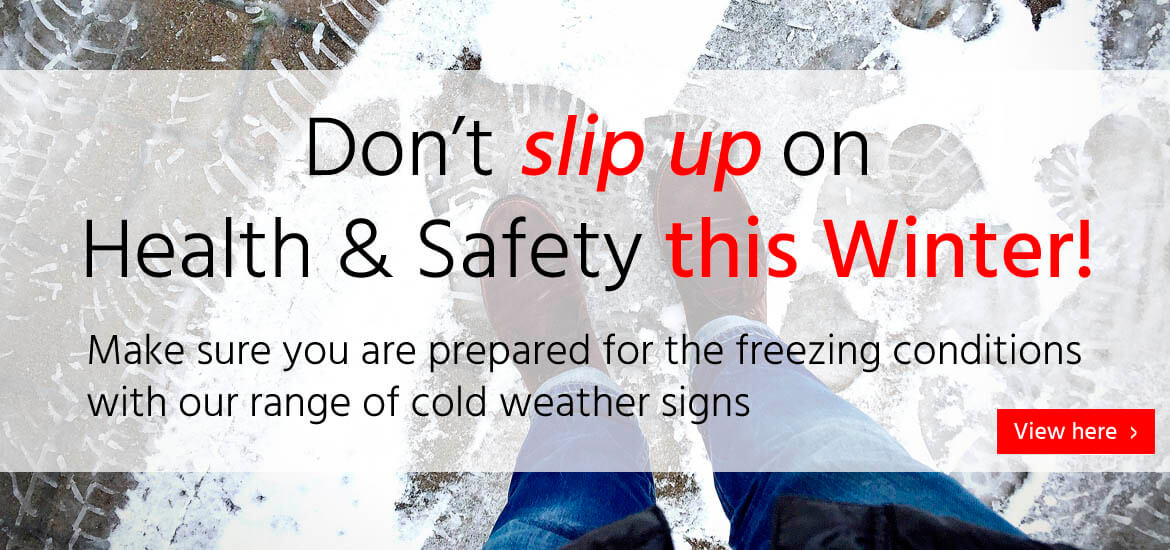 Many falls and slips on snow or ice are simply minor bumps and bruises. However, in previous years, thousands of people have been admitted to hospital after suffering serious injuries from falls during cold weather.
Figures from the Hospital Episode Statistics for England show there were 2,919 admissions to hospital in 2014/2015, as a result of people falling over on snow or ice.
Our cold weather health and safety signs are a simple and affordable way to warn people of the hazards that cause slips and falls in the icy weather.