Brick Cover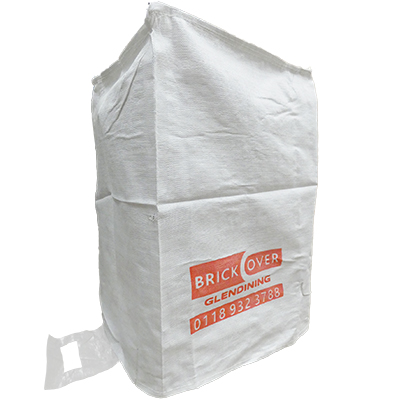 Protect materials in adverse weather conditions with our heavy duty protection covers.
Two sizes available: Stack 500x500x750mm / Pallet 1000x1000x1050mm.
Two handles allow you to position over the bricks.
Encases bricks to prevent toppling over, preventing injuries.
Water resistant.
Ultra durable woven polypropylene material.
Good impact strength.
100% reusable - can last up to 4-5 years with proper use.
Non-toxic. Non-staining.
Easy to clean. Does not react with water, acid or detergents.
Lightweight and folds away for storage.
Display your own logo - Click here to find out more.